東海林慎太郎(AIT)
プロジェクト・マネージャー
Artist-in-Residence has been playing a significant role to increase mobility for the artists to develop their various practices. However, due to the travel restrictions raised by a global pandemic, we feel it's been challenged to reframe the program and repurpose its importance once again.
When more cultural programs become available online and also some artists are now choosing to travel with an environmentally friendly way, how do we keep sustaining residency in the future and furthermore, renew our preconceived idea towards 'mobility' through the program.
As a starting point to deepen our thoughts, AIT invited following artists and individuals to discuss on where we stand at the moment and the program's future possibility. We hope to keep this discussion ongoing with many more organizations and individuals concerning the landscape of Artist-in-Residency while reflecting changes in life and today's society.
Speakers: Hanako Murakami (Artist), Yoshio Shirakawa (Artist), Mami Odai (Sapporo Tenjinyama Art Studio), Teiko Hinuma (KESEN AIR), Mami Katsuya (Kyoto Art Center)
Observers: Sachiko Kanno (AIR Researcher), Junichiro Ishii (ICA Kyoto)
Facilitators: Naoko Horiuchi, Shintaro Tokairin (AIT)
---
March 22nd, Monday, 2021, Online
Report by Seibi Oh
Text translated by ARTOKA (Kasumi Iwama, Yuria Okamura, Natalie Hegert)
What do travel and residency mean for artists? What is the role of residency programs?
Artist Hanako Murakami left Japan ten years ago and is currently based in France. Drawing upon her own experience of travelling and relocating, she feels that artists can only figure out the best place for their practice by moving around. Moreover, she believes that the novel encounters and experiences of a new place can lead to artistic development and self-understanding. Given the current situation where such possibilities are limited, we came up with an online event, art for all: Practical guide for artists on life and moving, held on March 10th, as an opportunity to rethink what mobility means for artists. The discussion covered many different ways in which artists have moved around, such as the story of Motoyuki Shitamichi, who relocated to Naoshima and is raising a family, and of Ushio, who sought out residencies where she could bring her dog as her 'family'. These stories illustrate what travel and relocation means for artists' practices and careers, and how they can manage to maintain art practices compatible with their personal lives while being impacted by changes in their environments.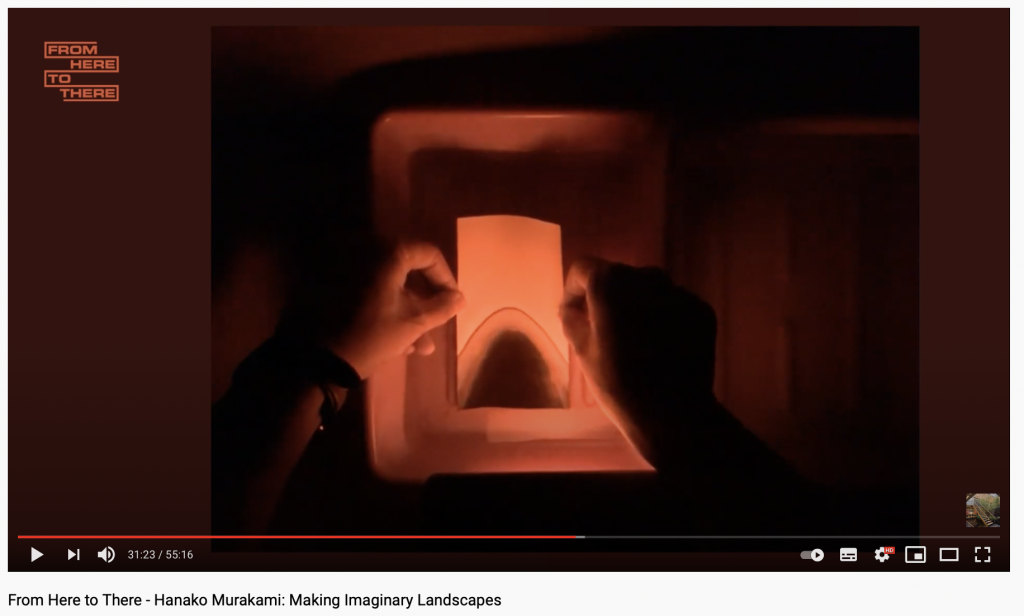 Residency program director of Sapporo Tenjinyama Art Studio, Mami Odai thinks that the conventional model of residencies, which is designed to remove artists from their daily lives and provide time and space to focus on their practice, no longer meets artists' needs that are changing with the times. Tenjinyama Art Studio utilizes its facility, formerly a hotel building, to offer a more flexible model. Artists and researchers are expected to cover the cost of their stay, but they have the option of bringing their family and can determine the residency activity and duration to suit their own needs. Having observed positive responses from the residents to their highly flexible approach, Odai advocates for more flexibility and diversification of residency programs.
Teiko Hinuma launched local enterprise KESEN AIR (previously known as Rikuzentakata AIR) after the Great East Japan Earthquake. Hinuma explores the role of art in disaster-hit areas through the eyes of artists and community members, and provides support for artists from Japan and abroad whose work contributes to rebuilding the community. The fact that many artists stay at KESEN AIR with family for longer periods of time or on an on-going basis demonstrates that residencies can provide a place for integrating art into life as 'lifework', rather than separating artistic life from personal life.
Exploring the possibility of connecting local and global
Artist Yoshio Shirakawa travelled to Europe in the 1970s, studied philosophy and art in Germany and France, and returned to Japan in 1983. He has been based in Gunma prefecture ever since. He states that there should be some residencies that allow artists from younger generations to focus on research without the requirement of producing or presenting new work, and shared a personal story where his artistic motif brought about an unexpected encounter.
Deep in the mountains of Gunma prefecture, there are many dumping sites for timber waste, which Shirakawa often uses as his medium. One day, in a depopulated village, he met a man who used to work in a coal mine in Germany. Questioning him further, Shirakawa found out that this particular area of Gunma prefecture previously had an iron ore mine, and when the resources were exhausted, a group of miners went over to Hokkaido to work in the coal mine in Asahikawa. Then they were sent from Asahikawa to the Zollverein Coal Mine in Germany (which underwent large-scale redevelopment in the 1990s, gained international recognition for industrial heritage and was listed as a world heritage site) and then returned to Gunma prefecture. Such personal stories reveal the history of the movement of people. Similarly, Kusatsu Onsen and Ikaho Onsen in Gunma prefecture have historical connections to Germany through the doctors and Christian priests who provided treatment and relief for Hansen's disease patients. This demonstrates that looking into local history can bring us the pleasure of connecting with different places and cultures beyond our borders.
Naoko Horiuchi (AIT) comments that expanding the scope of the historical context of a place can connect the local to the global, and it could aid in inventing residency programs that don't necessarily require travel. Shintaro Tokairin (AIT) also adds in agreement that there are new ideas coming out of their online residency program precisely because of our restricted capacity to travel. Visualizing Brazil, Ecuador, or Indonesia from the coffee we drink, he points out the potential for imagining distant places through the things we touch and taste in our daily lives.
Co-operation born out of crisis
Prompted by shared hardship, we find many groups of different scales starting to form and work together towards a cause, such as the art for all community, using the internet as one place to gather.
Japan was slow in providing support for the art industry impacted by COVID-19, particularly in the field of contemporary art. Thus, art for all was started with the hope of creating something akin to a union for people working in this field. While collecting approximately five thousand signatures for a petition calling for 'emergency measures for art' we recognized the need for identifying and addressing the issues that surround the lives of artists, including the improvement of working environments, and started the aforementioned Practical guide for artists workshops. In the future, we plan to explore themes like 'issues surrounding working conditions for artists' and discuss the role of unions in theatre and film industries, the history of labor movements in the art world, and examine various union activities overseas to consider how we could create a practical support network that fits with contemporary culture.
Restructuring residency programs
Mami Katsuya envisions residency programs that serve a public purpose and give something back to the community. She speaks of the importance of integrating the resident artists' activities with something that also benefits the public. This year at the Kyoto Art Center, two groups of incoming residents had to postpone their plans. As part of their pre-residency research, they interacted with local citizens of Kyoto online. Using Zoom, where the faces of the participants appear on screen, made the artists more conscious of their research subjects and provided a rare opportunity to zoom in on the idea of 'community', which can often become abstract. On the other hand, it highlighted the fact that online interactions have limited reach and it may require residency organisers to proactively include the general public, for example, by filming and showing artists' activities on a large screen at the residency facility or even taking the screen out into public spaces.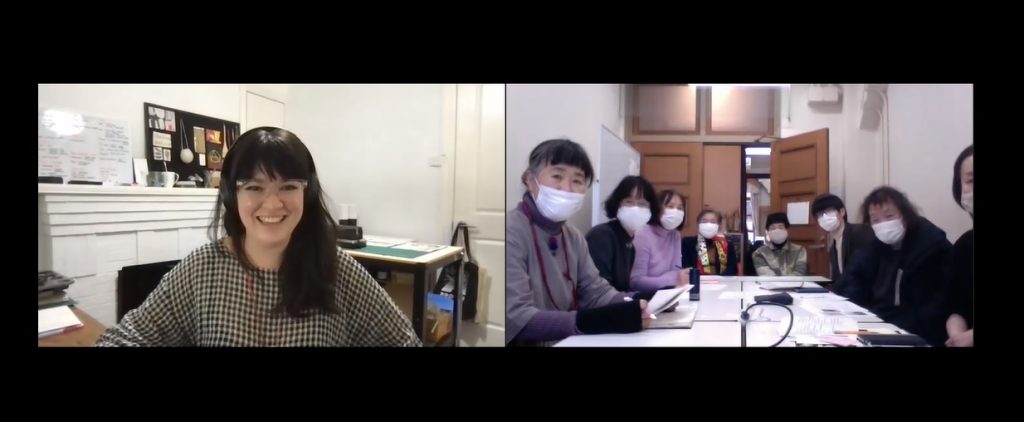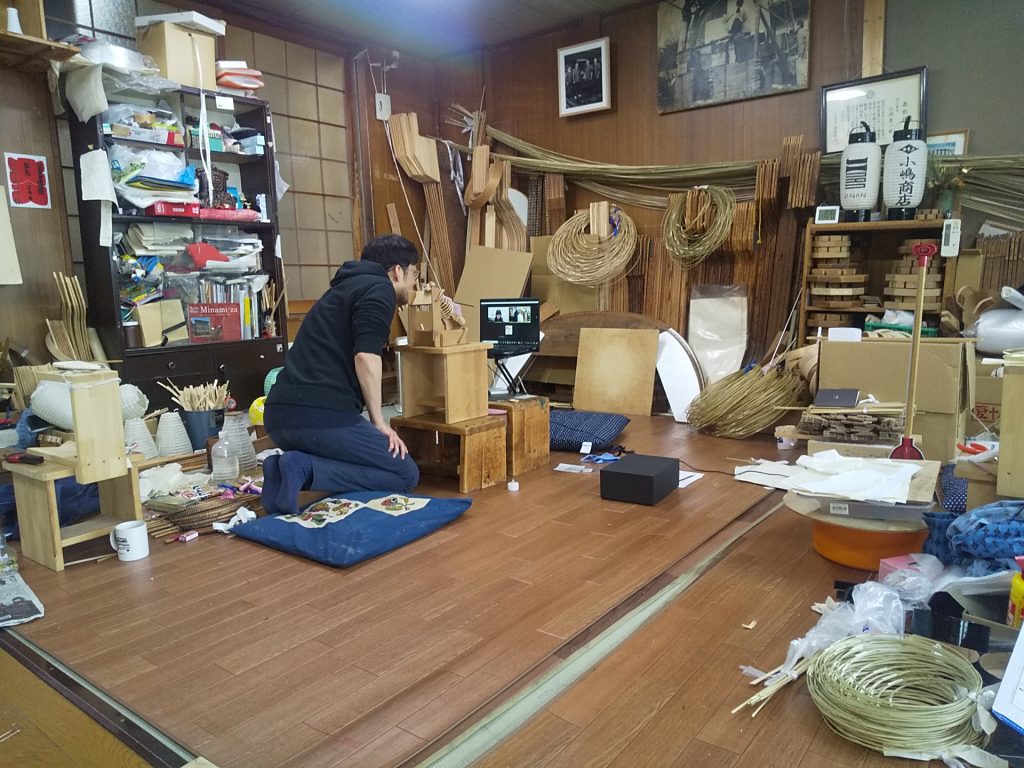 Teiko Hinuma has been interrogating the public value of cultural activities. At KESEN AIR, known for fostering long-lasting connections between artists and the local community, Hinuma reflects on how they managed to deliver an online workshop where effective communications between artists and participants could be observed. For wider public engagement, she plans to send out newsletters in the hope that they would be welcomed as though receiving a newspaper.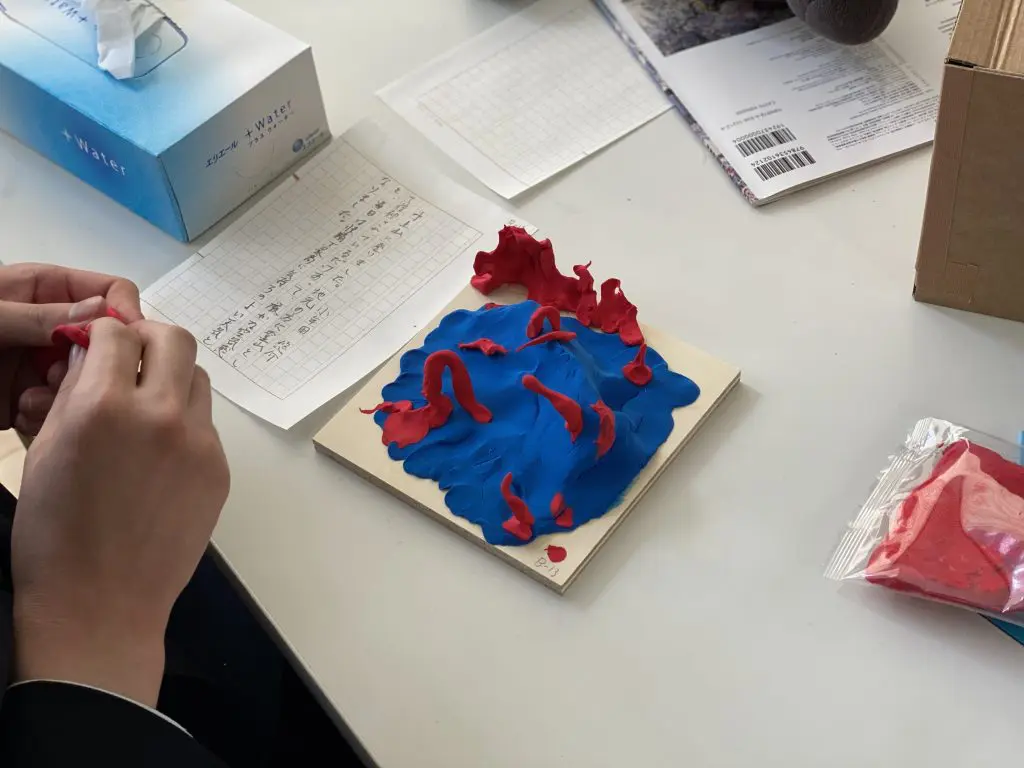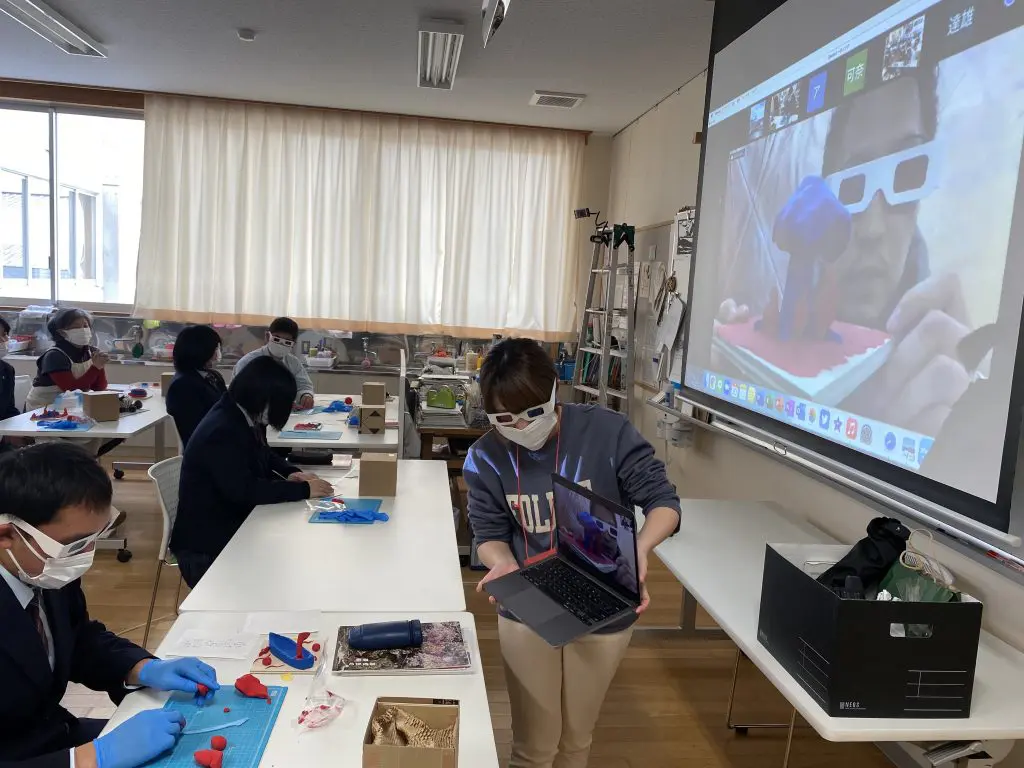 Tenjinyama Art Studio residency program normally avoids the emphasis on presenting work. However, in the pandemic context, Odai noted that putting on an exhibition was successful in engaging the community. By installing artwork in a town center often seen as disconnected from art, they were able to proactively cultivate connection.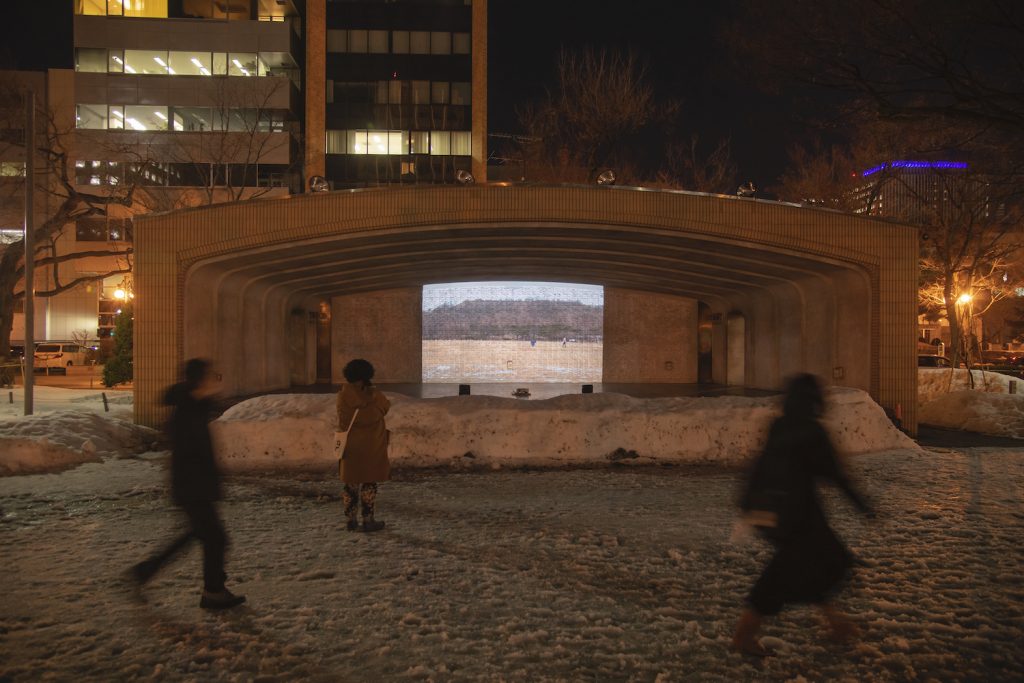 Re-writing the residency blueprint
With the conversation between Murakami and Shirakawa as a starting point, Tokairin hopes that the dialogue between residency organizations and artists will continue and shape new models for art residencies. While he has high hopes for the future, he also questions what can be done now.
Odai points out that requirements for grants, a source of funding for residencies, need to be updated. She suggests a shift away from a business-like, outcome-driven model that requires the presentation of work, to a model that looks at the artists' activities themselves. Hinuma states that experiences of joy through an art practice, or 'good memories', become the motivation for attending another art festival or another residency, and that good memories are generated from writing your own story. She adds that she wishes to embody stories that belong to both artists and community members on public platforms. Katsuya considers online residencies not as a replacement for the on-site model but as an expanded option with a purposeful intention, and feels hopeful that extending the scope of art residencies could benefit both artists and hosting organizations.
To conclude, the two observers also share their opinions based on their own perspectives and experiences.
Ishii supports artists to participate in international AIR programs at a newly launched institution, ICA Kyoto. He responds to Murakami's discussion on artists and mobility by commenting that when seeking out the 'best place' for an artist, it's not a question of whether there is a residency (accommodation/program) at the destination, but rather, ensuring that artists can successfully carry out their projects at that location is at the core of art residencies. Kanno, a researcher of cultural policies who has closely watched the residency scene in Japan over the years, points out three key factors moving forward: improving infrastructure, diversification, and utilization of digital media. She also encourages the creation of more opportunities like this where artists and residency organizers can be in dialogue with each other.
---