Arts Initiative Tokyo (AIT) will hold "Welcome Back! Minglius in Spring" will be held at AIT room in Daikanyama on Wednesday, May 24, 2023.
Minglius" is a coined word meaning "mingle (mix) + us," and is an event where people can interact through art while enjoying drinks and music. Each time a theme is set and an event is held where various people can participate and interact with each other. This time, for the first time in about three years, the event will be held in a face-to-face setting, with the aim of creating a casual and enjoyable atmosphere for those new to the AIT Room.
Theme: "World's Concerned Art News 2023 – Climate Crisis, AI, Diverse Art Experiences, and Cities"
In the first half of the mini talk, TOTAL ARTS STUDIES (TAS) Program Director Roger McDonald and AIT curator Nahoko Horiuchi will introduce topics picked up from the art news happening around the world while connecting with the contents of TAS programs. They will share with you the latest trends in the climate crisis and art, the ever-accelerating new relationship between AI and art, diverse art experiences now, and cities and art, among many other topics. They will also talk about our vision for the TAS program, which will begin in the fall of 2023.
In the second half of the talk, we will welcome artist E.B. Itsuo, who is staying in Tokyo as an artist-in-residence at AIT through IASPIS, a Swedish cultural organization, until May 31. (Japanese-English consecutive interpretation will be provided.)
His research focuses on the forgotten traces of activities and histories of people in cities and special places, and the stories of people on the margins, away from the common places, mainly through photography and video media.
Drinks and snacks will be served at the event (additional charge). A Book by Roger McDonald and original goods from the dear Me Project will also be available for purchase.
---
OUTLINE
EVENT : MINGLIUS+Mini Talk
Date: Wednesday 24 May 2023
Time: 18:30-21:30 JPT (Door open at 18:30)   
Venue: Daikanyama AIT Room (B403 Twin Bldg. Daikanyama, 30-8 Sarugakucho, Shibuya, Tokyo)
Admission; Free (reservation required)
Language: Japanese, English *Japanese-English interpretation available
Speakers
Roger McDonald, Naoko Horiuchi (AIT), E.B. Itsuo
Organized by: Arts Initiative Tokyo NPO
In collaboration with IASPIS
---
Speakers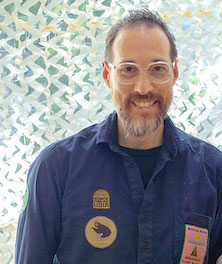 Roger McDonald (Indipendent Curator, Program Director of AIT TOTAL ARTS STUDIES)
Born in Tokyo, Japan. Educated in England from childhood. Studied at Canterbury Kent University, where he majored in Mysticism, also completing his PhD there with Professor Roger Cardinal ('Outsider Art, 1972). After returning to Japan in 1998, he worked as an independent curator and taught as a part-time lecturer at art universities in Japan and abroad from 2000 to 2013. In 2010, he moved to Saku, Nagano. He opened Fenberger House in 2014 and serves as its Director.
He founded MOACA in 2019, a citizens climate change initiative that raises awareness through talks and school visits in the Saku area. He organizes lectures and discussion events on the climate crisis and adaptation. Curator of the "Museum of Together" exhibition (2017, organized by the Nippon Foundation DIVERSITY IN THE ARTS); program director of TOTAL ARTS STUDIES (TAS) at AIT; author of the book "DEEP LOOKING A Guide to Deep Observation to Revive the Imagination" published by AIT Press in 2022.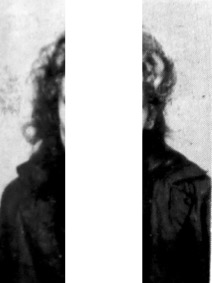 E.B. Itsuo (Artist)
E.B. Itso's practice often deals with neglected or overlooked spaces in and around the city, and the relationship between the densely populated parts of society and rural areas.
He has a special interest in people living off the common grid – people and locations in the periphery and the roads less traveled. By investigating the intersection of primitivism and contemporary culture E.B. Itso highlights the underworld that exists in any city and country, thus giving the people and places in the corners of society a rare voice.
In his works there is a human engagement that transgresses registration, a fascination with the mundane and overlooked, and a care for the strange and hidden. In E.B Itso's practice there is an implicit social critique, he questions the dominant perception of what formulates a good life and a sustainable society.
Besides urban constructions E.B. Itso also works within the field of film, photography and installations, combining these expressions with explorative journeys, far or near.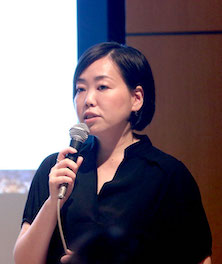 Naoko Horiuchi(AIT Curator, dear Me director)
Works as a curator and lecturer at Arts Initiative Tokyo (AIT). After completing an MSc in Contemporary Art and Art Theory at Edinburgh College of Art in 2005, she worked as an independent curator in Edinburgh, curating Aiko Miyanaga's solo exhibition (2007, Sleeper Gallery, Edinburgh), and was an assistant curator of Metronome Think Tank Tokyo in collaboration with Documenta 12 magazines (2006). At AIT, she has curated and coordinated several art education programs and corporate art projects, and residency programme-related exhibitions in Japan, Thailand, Scotland, and New Zealand. She was a guest curator of Kyoto Re-Search in Maizuru (2017), PARADISE AIR (2015/2016), and ARCUS Project (2013). Since 2016, she has been organizing AIT's new program called 'dear Me,' an alternative art learning platform directed towards children in various living situations.
About Arts Initiative Tokyo [AIT]
AIT is a non-profit organization founded in 2001 by six art curators and managers with the aim of creating a platform for learning, dialogue, and thinking open to anyone interested in contemporary art.